The familiar Animals and Birds of Field and Forest appear amidst green leaves and fronds, beside mushrooms, toadstools and the foliage of woodland trees. Admiring this decor is like country walk for a naturalist. As for Hunters and Foresters, it can provide them with an elegant table that reflects and  symbolizes their calling.
Hunter Trophies pattern (Chasse, Tétes Moyennes) is a Celebration of the Woodland fauna of Hungary and Europe. Its motifs are the heads of Deer, Foxes, Wild Boar and Mouflon, along with Pheasants, Grouse and Partridges. The simpler variant of this design has a green-edged border…

decorated with Birds and Animal Heads, framed by Leaves and Branches, along with Forest Flowers and Mushrooms. The more elaborate version places the Animal Motifs in the centre, while the border is decorated with Tree Fronds and Mushrooms. Since it was first made in the 1960s, this pattern has continued to prove Popular with Hunters and Forest-Lovers. It is available in Fourteen different Variants.This Chasse, tétes moyannes Décor possible to order instead of green with gilded rim.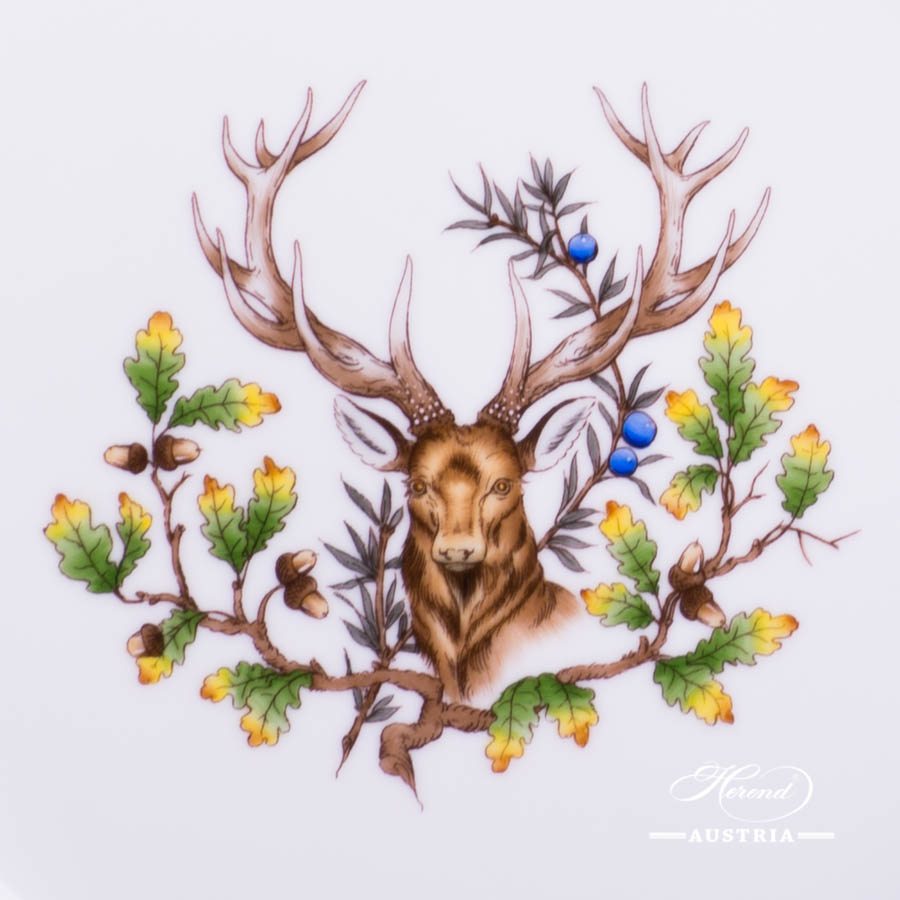 What are the available trophies painted on your dinner set?
More motifs here: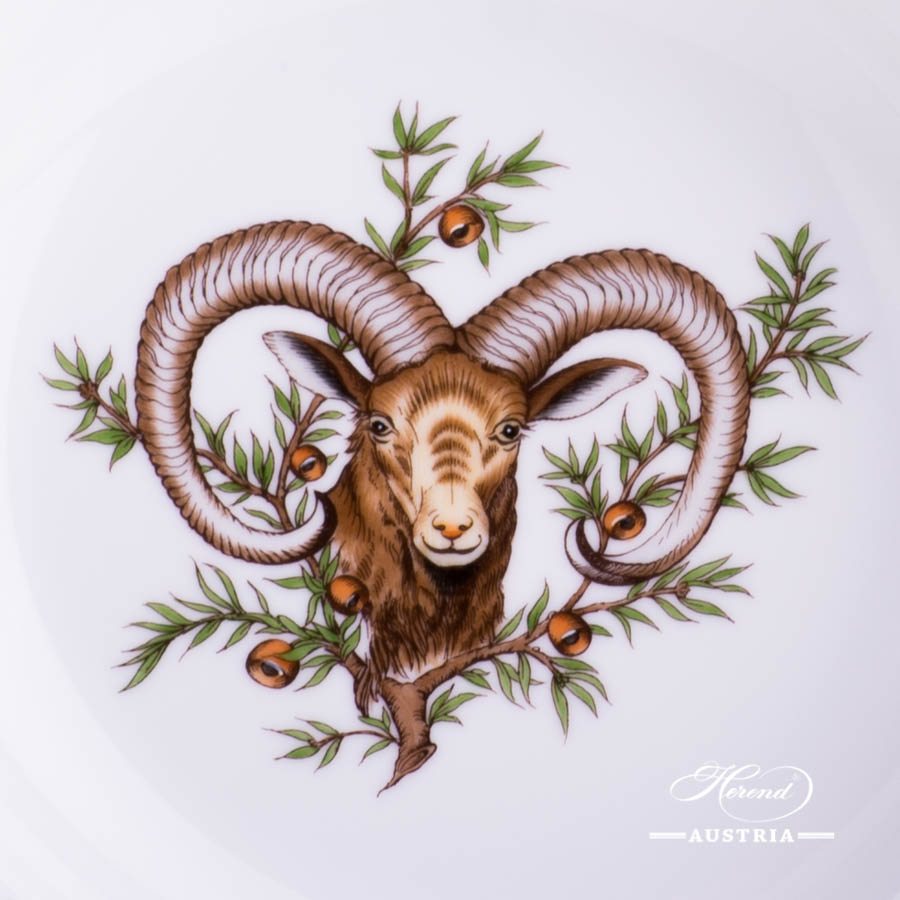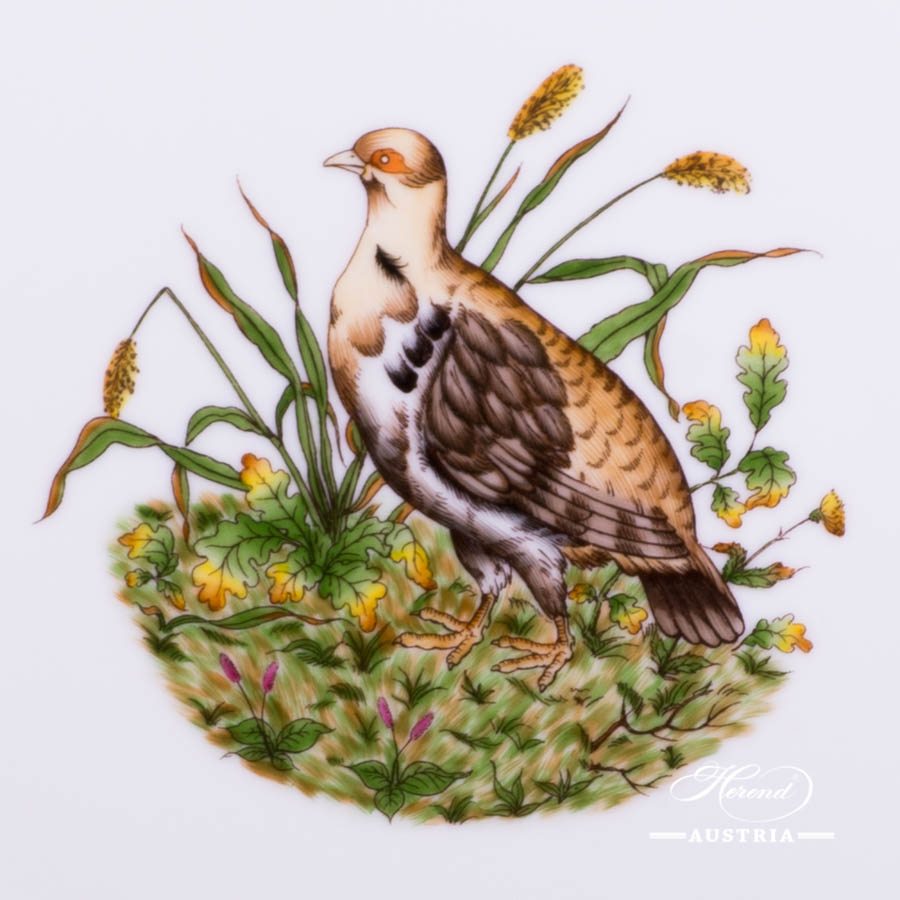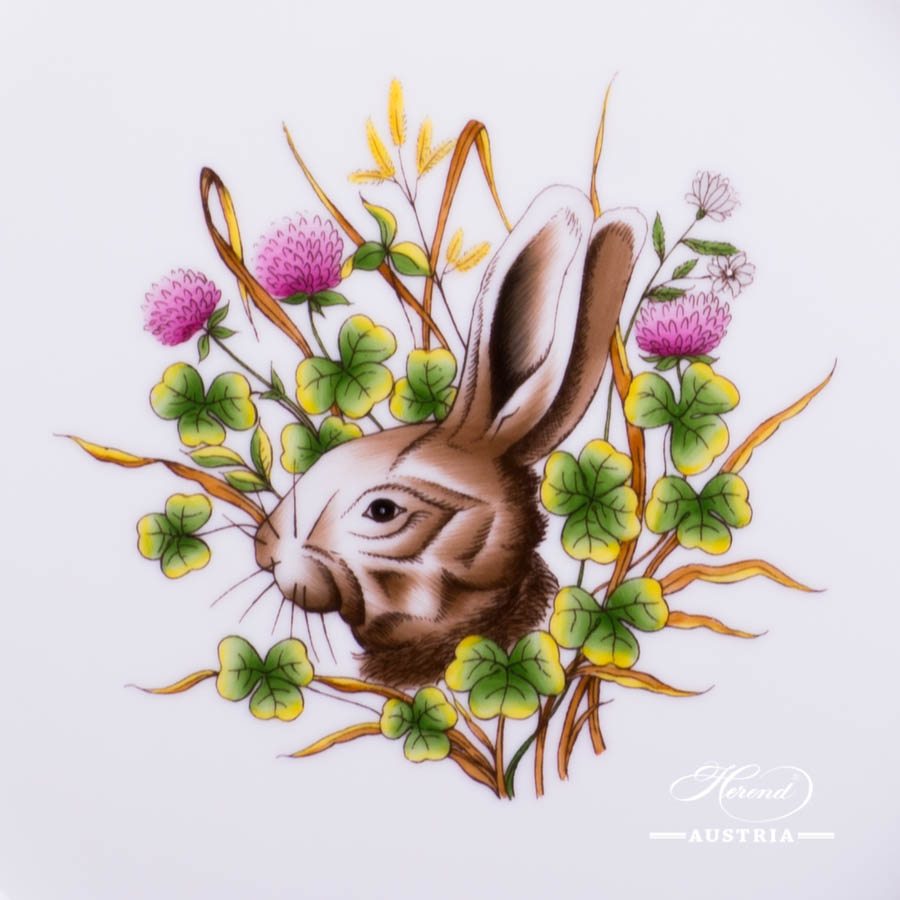 The Gallery of Hunting Trophies - Chasse Tetes Herend Tea and Dinner Set
Do not forget! You can order the CHTG and CHTM sets with Golden rim as well!
Check out the images, some are Green, others are with Golden edge.
CHTM Tea set with Green rim
CHTM Dinner set with Green rim
CHTM Dinner set with Golden rim
What kind of Hunter Trophies – CHTG and CHTM dinnerware do we have?
You can select these items, on your own, or choose a set
Did not find what you are looking for? Send us a message, we have it for sure!
People who bought Herend Porcelain sets in our shop
Everything was great!

I love everything! The bracelets are fabulous!

I definitely will be ordering a few more of those!

Thanks again,

Sharon
Dear Ms. Agnes Szegszardy-Sari,

We have received the package, everything arrived safe and sound. Special thanks for the candies, "Mozart" is our family's favourite candies. These ones were particularly good, we had not tasted nothing like this before.

We would also like to buy a cofee set but, unfortunately, because of contemporary economic situation, the devalorisation of rubble has happened and now it costs much more than it used to, so for we are taking a pause for now.

BR,
I would like to inform you that yesterday on 09.12.14 our 2 packages

of Herend Porcelain arrived. Every piece was in perfect condition.

Thank you once again for your cooperation.
Dear Mr and Mrs Turi,

This is to let you know that the package has been delivered yesterday evening.

Everything is in perfect state and the set is absolutely beautiful. We are delighted to have it and are looking forward to having friends for tea soon. I am sure they will want a Herend set too, and we will then direct them to you!

Many many thanks and best wishes for the New Year!

Kind regards from Paris

Pierre S.
Of course you can use my words with my name on your website.

I can't help saying your service is "first class" indeed and, most of all, my wife was really happy with the gift! So, give my thanks to the whole team in Herend Austria for the good job together with the best wishes of a great 2015.

Kind regards,

Angelo Oliva
Contact us with any special question
You want to redesign the sets? Or ask for any other modifications? No problem, ask it from us!