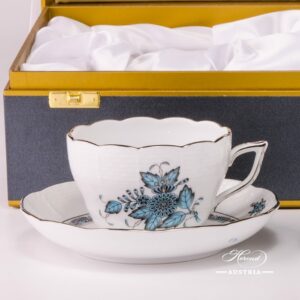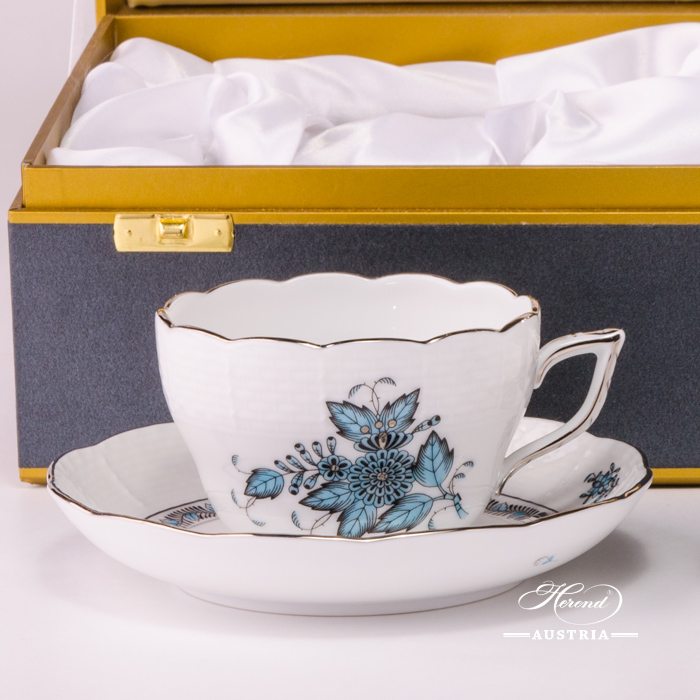 €

254 Net price
Apponyi-Turquoise Teacup and Saucer for 2 Persons - 730-0-00 ATQ3-PT - Herend Porcelain in Gift Box
This is an universal form of cup. It can be used for drinking Tea or Coffee.
The Tea Cup is available in larger volume too.

The ATQ3-PT decor is a modern variant which painted with

Turquoise colour

and

Platinum edge.

For those people we recommend who like

modern style pattern

and

modern colour version.
Add to cart