Showing the single result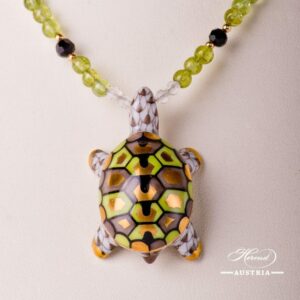 €

384 Net price
Turtle Necklace - Herend Light Brown Fish scale pattern with Necklace. Fine china - Light Brown Fish scale VHBR1 design.
The Necklace is made of Onyx, Olivine and Mountain Crystal semi precious stones, 14 carat gold pearls and ornamented with gold jewelry clasp.
Available

 in many different Herend patterns.
Give aesthetic as a Gift!
Add to cart