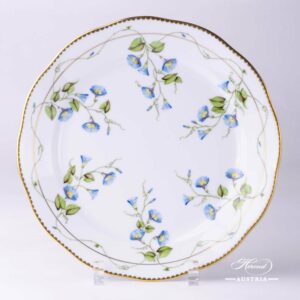 €

191 Net price
Herend fine china 20524-0-00 NY - Dinner / Meat Plate.
The Nyon design represents the Morning Glory flowers.
Nyon is a classical Herend flower design.
Add to cart
€

708 Net price
Dinner Plate - Mosaic and Flowers MTFC pattern. Herend fine china - 20524-0-00 MTFC classic design. Mosaic and Flowers MTFC design is a classical Herend pattern. Painted only by Master Painters.
Add to cart