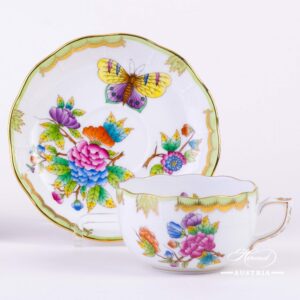 €

185 Net price
Tea Cup with Saucer - 724-0-00 VBO - Herend fine china.
The most well-known classical Herend decor since 1851.
Queen Victoria of England ordered it for her Castle at Windsor.
Tea, Coffee, Espresso Sets and Dinner Services are available.
Add to cart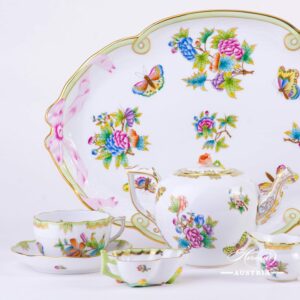 €

1,355 Net price
Herend fine china Tea Set for 2 Persons – Herend Queen Victoria - VBO design. Tea Set contains: 8 pieces Herend fine china items What is perhaps Herend's most famous design.
Add to cart