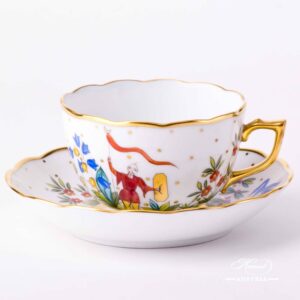 €

376 Net price
1 pc - Tea Cup with Saucer  - volume 3.0 dl (10 OZ) 20701-0-00 FODO The Oriental Showmen FODO decor is painted with Oriental motifs in Oriental style.
Add to cart
€

311 Net price
Tray with Ribbon - Vienna Rose Grand with Platinum - VGRS-PT pattern. Herend fine china - 400-0-00 VGRS-PT – modern design. Vienna Rose VRH design is a classical Herend pattern.
Add to cart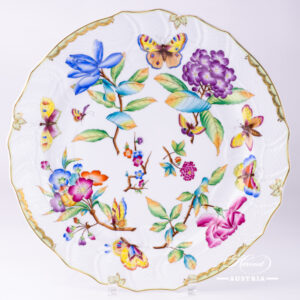 €

521 Net price
Big Serving Plate - Old Queen VICTORIA pattern.
Herend fine china – 1152-0-00 VICTORIA design.
One of the most classic Herend design. Tea, Coffee, Espresso Sets

and

Dinner Services
are available.
Add to cart