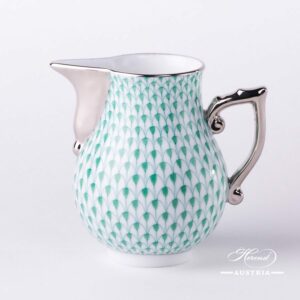 €

168 Net price
Milk Jug / Creamer - Green Fish Scale w. Platinum pattern.
Herend fine china - 20657-0-00 VHV-PT Green Fish Scale w. Platinum design.
One of the modern Herend designs. Tea, Coffee, Espresso Sets
and
Dinner Services
are available.
Add to cart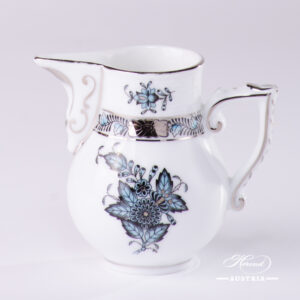 €

76 Net price
Apponyi Turquoise Milk Jug - 658-0-00 ATQ3-PT - Herend Porcelain The Milk Jug is part of the Essential Coffee Set. Of course you can buy it separately as well. The Milk Jug is available in larger volume too. The ATQ3-PT decor is a modern variant which painted with Turquoise colour and Platinum edge. For those people we recommend who like modern style pattern and modern colour version.
Add to cart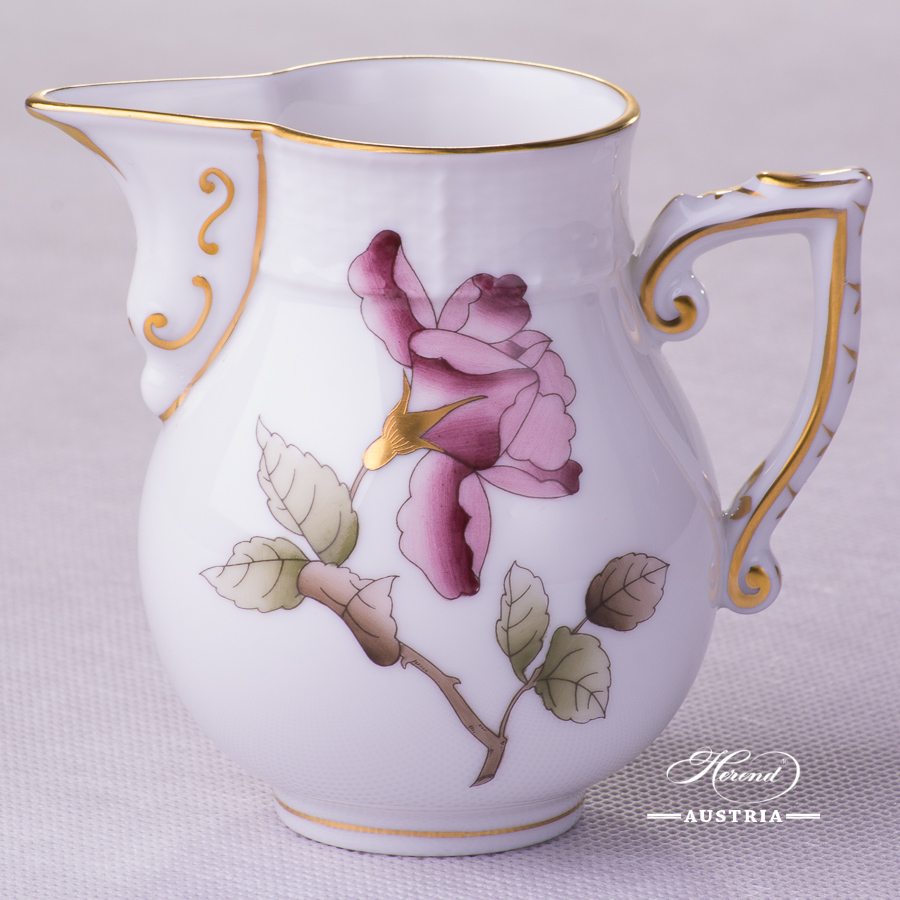 €

113 Net price
Victoria Grande Milk Jug with Pink flower - 657-0-00 VICTMC10 - Herend Porcelain The Victoria Grande-VICTMC Decor a modern variant of the Queen VICTORIA pattern. Can be upgraded for complete Victoria Grande Coffee Set.
Add to cart