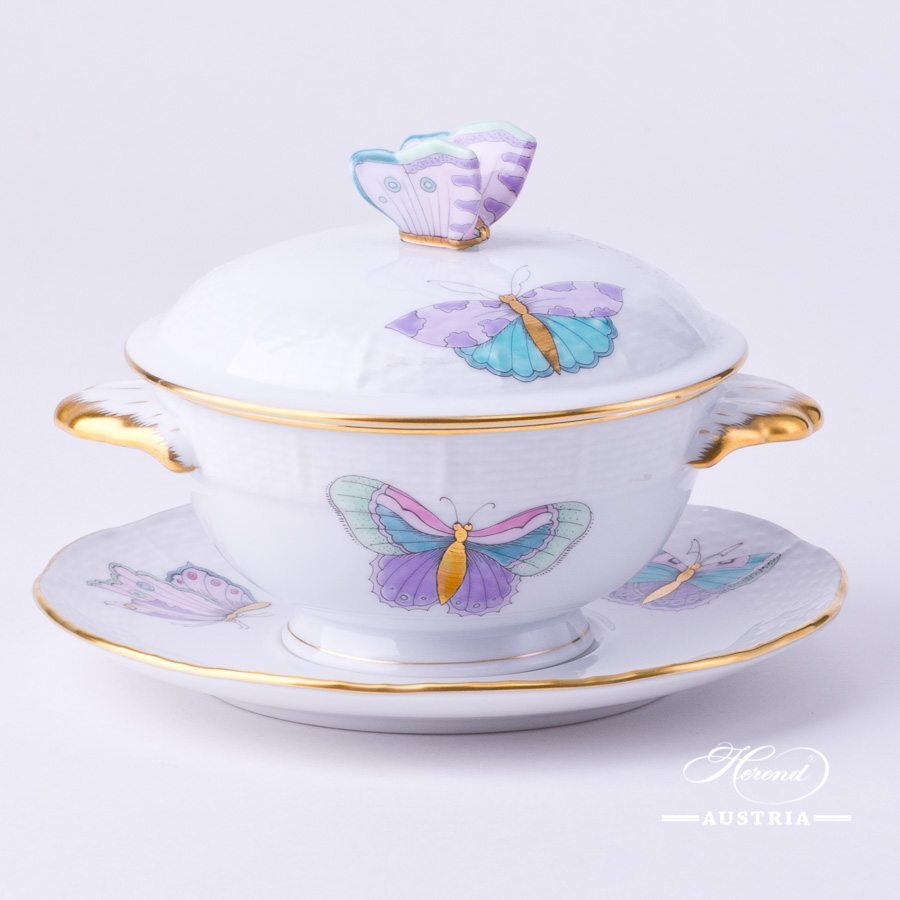 €

230 Net price
Soup Cup with Lid - Royal Garden Turquoise Butterfly EVICTP2 pattern.
Herend fine china - Turquoise Butterfly design.
Email Victoria EVICT

 design is a modern Herend pattern.
Available in Green EVICT1 or Turquoise EVICT2 versions.
Add to cart
€

557 Net price
VICTORIA Soup Cup with Saucer - 1718-0-09 VICTORIA - Herend Porcelain
This Herend Porcelain painted with classical Queen VICTORIA Decor.
The most famous classic Herend pattern since 1851.

Herend VICTORIA decor painted with Peony Flowers

and

Butterflies. This Soup Cup and Saucer with Lid is an ideal choice to all VICTORIA Dinner Sets.
This is part of the VICTORIA Dinner-Sets of course you can purchase it separately.
VICTORIA decor Tea, Coffee, Mocha 

and

Dinner Sets

 are available.
Add to cart