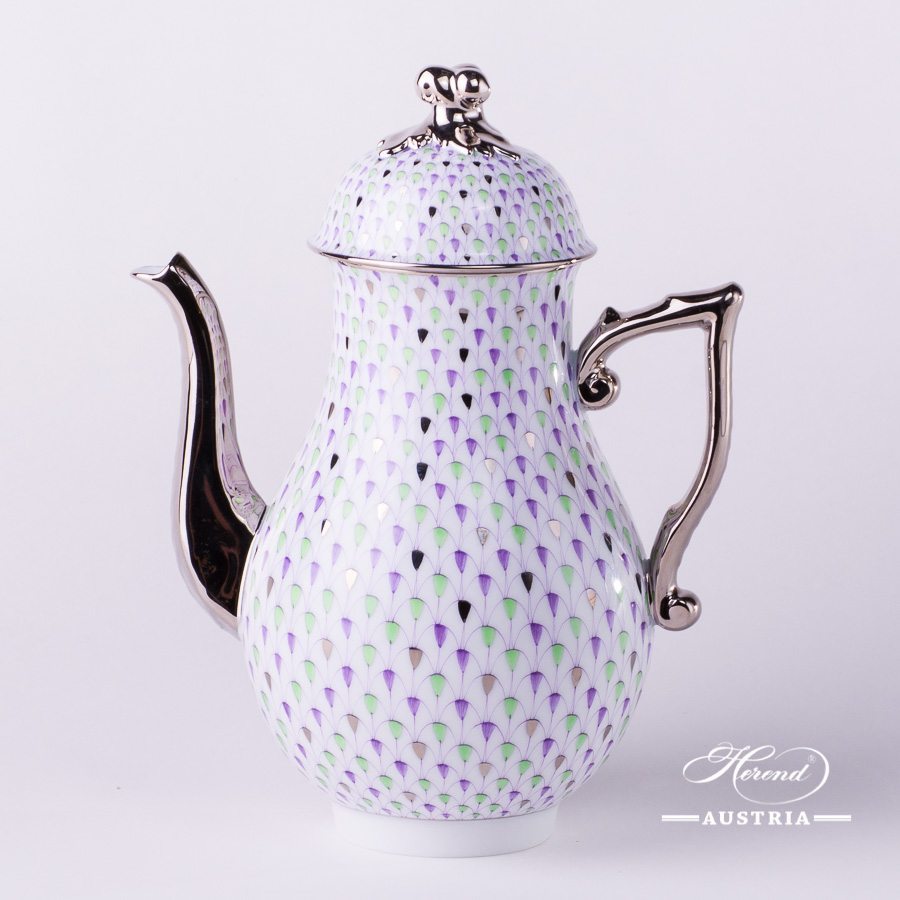 €

650 Net price
Coffee Pot with Twisted Knob - Special Fish Scale w. Platinum pattern.
Herend fine china - 20613-0-06 VH3COL4-PT – Lilac, Light Green w. Platinum design.
One of the modern Herend designs.Espresso Tea, Coffee, Espresso Sets
and
Dinner Services
are available.
Add to cart
€

82 Net price
Light Green Edge - Dessert Plate - 20517-0-00 CV1S This Herend  fine china Dessert Plate painted with light green colour edge. Recommended to:  Queen Victoria VBO and VBA, Old Queen VICTORIA and Dream Garden REJA decors.
Add to cart