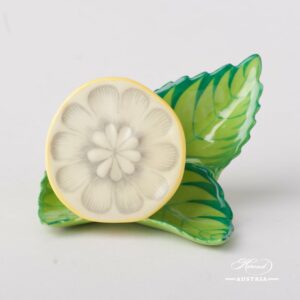 €

131 Net price
Herend Naturalistic - C design - Lemon Menu Holder - 2 pieces. The Lemon Menu Holder is painted in Naturalistic design.
Add to cart
€

78 Net price
Rose on Leaf as a Menu Holder - Gold CD-OR pattern.
Herend fine china - Gold CD-OR – Gold design.
This 
Rose on Leaf
 available in many different colours. 
The Rose on Leaf is an excellent gift for every Herend Collectors!
Add to cart