€

302 Net price
Herend Queen Victoria Green Soup Cup with Saucer and Lid - Herend Queen Victoria VBO design.
Add to cart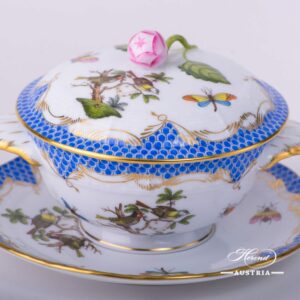 €

544 Net price
Soup Cup and Lid 

with 

Saucer

- 740-0-12 RO-ETB - Rothschild Bird Blue Fish Scale decor.
Traditional Rothschild Bird decor, ordered by the famous Rothschild family from the Manufactory of Herend.
Universal Herend Soup Cup for daily usage.
Add to cart