€

795 Net price
Herend porcelain Tea Pot with Butterfly Knob and Tea Stove painted with Royal Garden Pink - EVICT2 decor.
Add to cart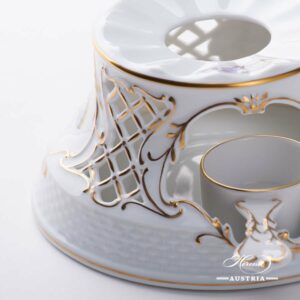 €

391 Net price
Tea Stove w. Inlay - Royal Garden Green Butterfly - EVICTP1 pattern.
Herend fine china - EVICTP1 – Green Butterfly design.
Email Victoria EVICT

 design is a modern Herend pattern.
Available in Green EVICT1 or Turquoise EVICT2 versions.
Add to cart