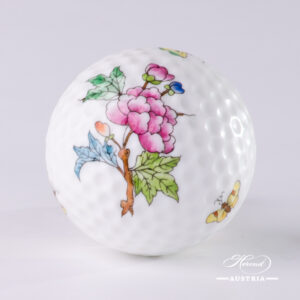 €

59 Net price
Golf Ball
- 
Queen Victoria-A 
pattern. Herend fine china -
Queen Victoria-A 
design. Herend Queen Victoria-A
design is a
classic Herend pattern.
The Golf Ball is an excellent gift for Golfers!
Add to cart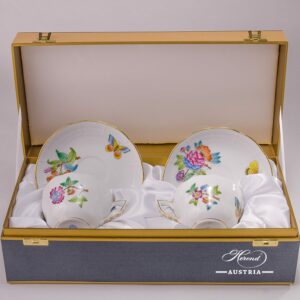 €

254 Net price
Tea / Coffee Cup and Saucer for 2 Persons - Queen Victoria-A
Herend fine china - 730-0-00 VA design.
This Victoria decor is a classical design. 2 pc Cups in Herend Gift Box.
This is an universal form of cup. Universal Cup can be used for drinking Tea or Coffee.
The most well-known classical Herend decor since 1851.
Add to cart
€

115 Net price
Victoria-A Tea Cup and Saucer - Herend Porcelain
Painted with the well-known Herendi Decor - Victoria-A, VA This Herend Cup which is suitable for both Tea and Coffee.
1 pc. Tea Cup  730-2-00 
Victoria-A VA
Decor  2 dl.
1 pc. Saucer   706-1-00 
Victoria-A VA
Decor 
 Diam: 14 cm.
This is a Herend Fine china Tea Cup with Saucer The most famous classic Herend Pattern since 1851.
Add to cart